How does ResearchMatch work?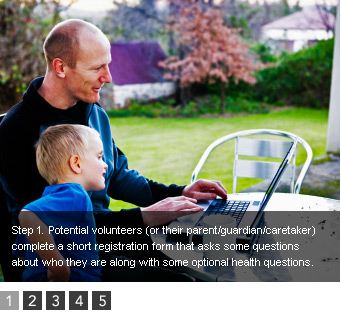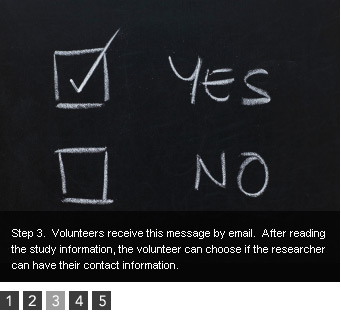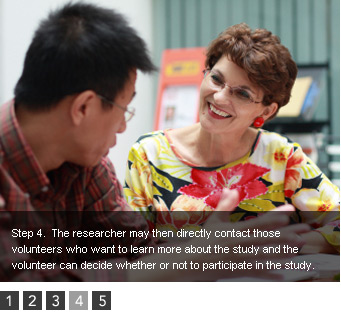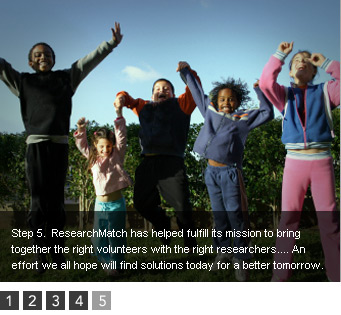 What is ResearchMatch?
ResearchMatch has a simple goal – to bring together two groups of people who are looking for one another: (1) people who are trying to find research studies, and (2) researchers who are looking for people to participate in their studies. It is a free and secure registry that has been developed by major academic institutions across the country who want to involve you in the mission of helping today's studies make a real difference for everyone's health in the future. [ FAQ ]
Why is ResearchMatch needed?
Research is a way to discover knowledge that can have a positive impact on the health of society. Most research studies need a certain number of people to participate in order to find the right answer. Many of these studies end too early since there are too few volunteers to join. Even though there are many people who want to join research studies, it is hard to find the right match for them or their family. ResearchMatch is a new effort to address this problem.
Is ResearchMatch for me?
Anyone can join ResearchMatch. Many studies are looking for healthy people of all ages, while some are looking for people with specific health conditions. ResearchMatch can help "match" you with any type of research study, ranging from surveys to clinical trials, always giving you the choice to decide what studies may interest you.